Links with St Peter's Church
Earley St Peter's serves a diverse community and our Christian values help everyone in our community to learn, achieve and build strong foundations for the future.
St Peter's Church is next door to our school and there are strong links between our school and Church.
The partnership encompasses various aspects of the school, including; Collective Worship; Christian Festivals & Events; Religious Education; Fundraising and Joint Concerts with the School Choir and the Music School run by the Church.
Previous vicars Revd Hannah and Revd Philip were regular visitors to the school, well known to the children and contributed significantly to supporting the Christian vision for the school. 
To find out more about our partnership and/or St Peter's Church visit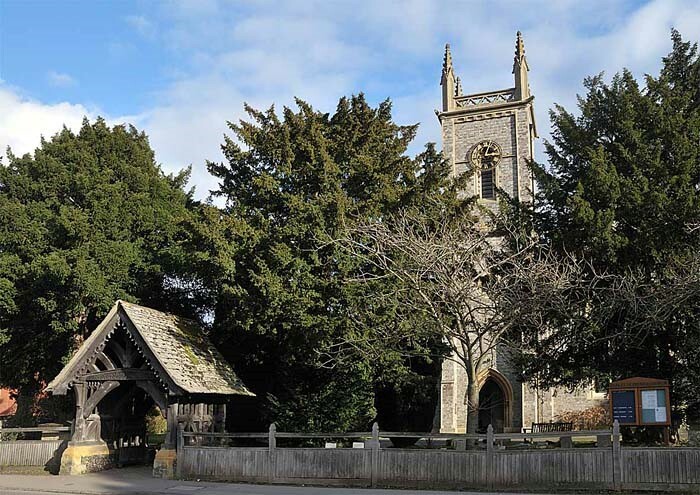 Children attend collective worship in the Church twice a week and we work closely with the clergy team who alongside leaders from other local churches, lead collective worship in school also.
Previously, the school's relationship with church was celebrated in the local newspaper, Wokingham Today, through the children's contributions to a flower display with a message of hope and new life for our immediate community.
Earley church in full bloom to offer message of hope - Wokingham.Today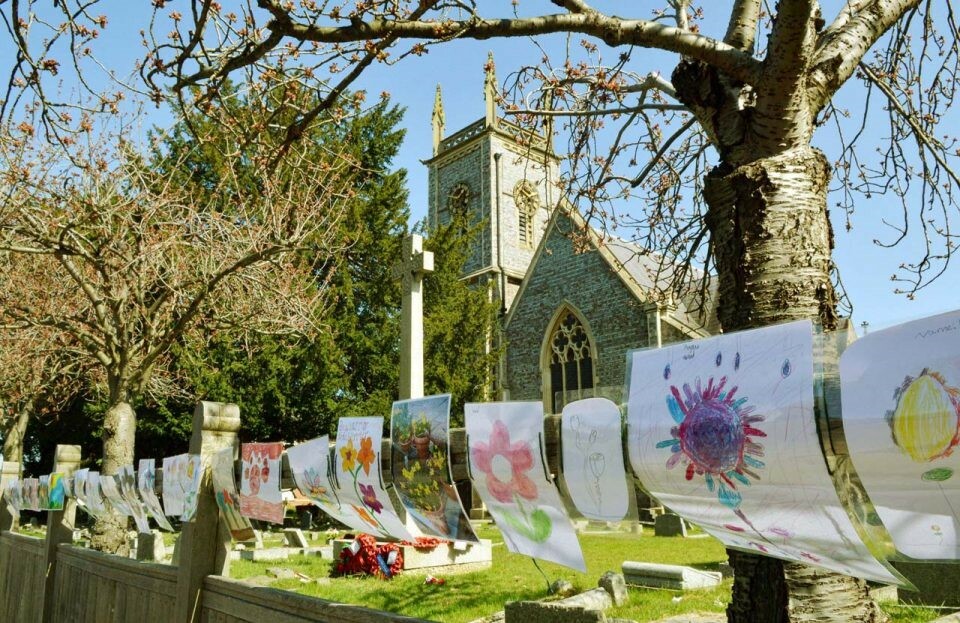 Annual Events in the Church
St Peter's Church also hosts our major services during the school year which are led in turn by each Year group from Year 1 to Year 6.
Harvest Service
Year 3 led the Harvest Service in Earley St Peter's church to celebrate Harvest and thought about what it means to us, to our community and the world. We performed the story of 'The King and the Seed' to portray the key message of sowing seeds of kindness and honesty. Everyone sang beautifully, performed confidently and narrated the story with clear intonation. The moral of this story was that if you sow seeds of honesty, kindness, respect, bravery and courage, then eventually you will reap many, many, rewards in life. We would like to thank all the parents for attending the service and supporting their children and for all harvest contributions. 
In line with our Christian Values at Earley St Peter's, the children collected food to donate to those who may be less fortunate. The children discussed the importance of Harvest and how through courageous advocacy, we are making a difference in our local community.
"Donating this food shows kindness and respect which are part of our Christian values."
"We are serving others by donating food and being kind."
"It is important to treat others as you want to be treated. If we were hungry, we would want people to help us."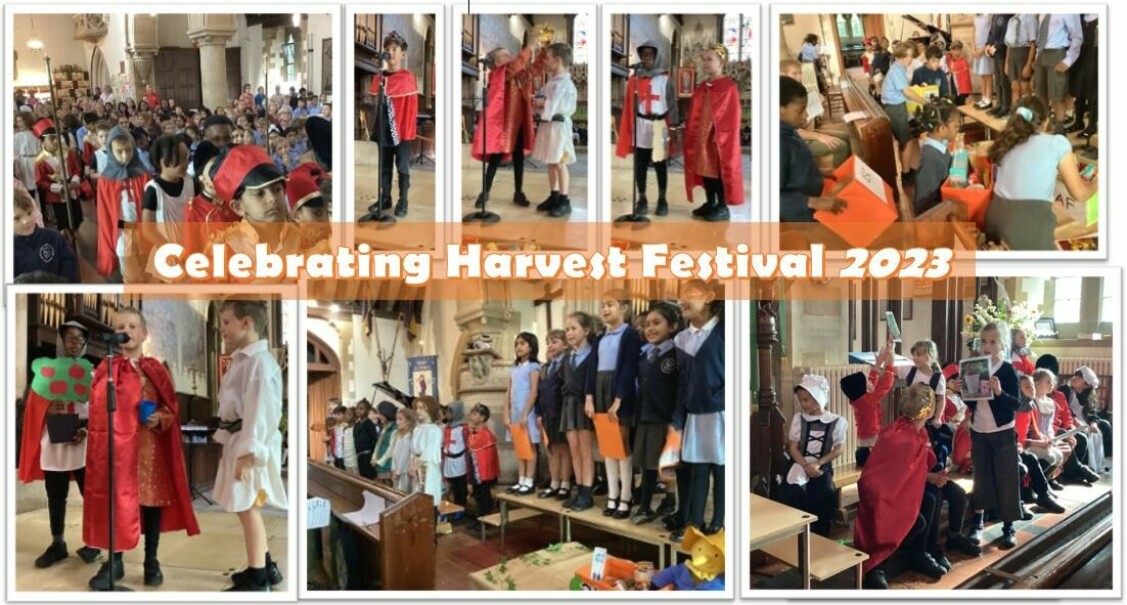 Key Stage 1 Nativity 
The Church was filled with beautiful singing, confident dancing and the narrators who told the story of the birth of baby Jesus. We were impressed by the soloists who performed confidently during Nativity but also by how every child had their part to play. A huge thank you to the staff team who ensured this high standard of performance.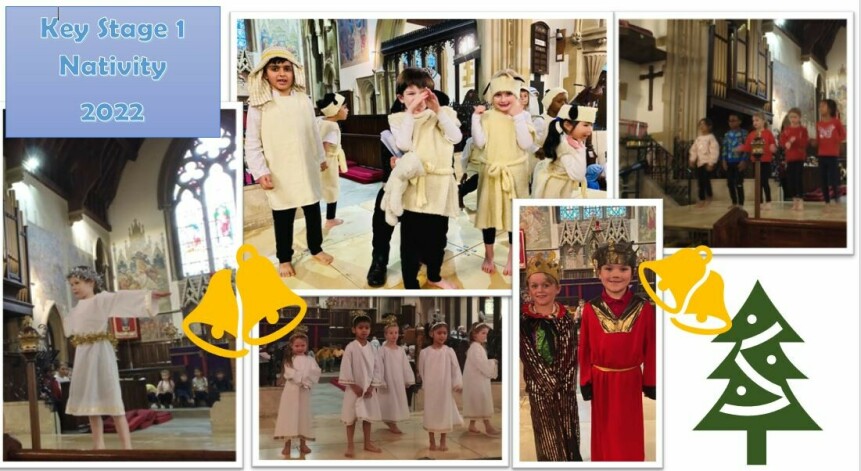 Year 6 Carol Service 
We would like to thank our Year 6 pupils who led our annual carol service. The narrators read the Bible passages with clarity; the actors performed with confidence and the beautiful singing impressed all of us. It is always a pleasure to hear the whole school join in with the traditional carols, which filled St Peter's Church on Tuesday afternoon. A very big thank you to the Year 6 staff team for their hard work in ensuring this high level of performance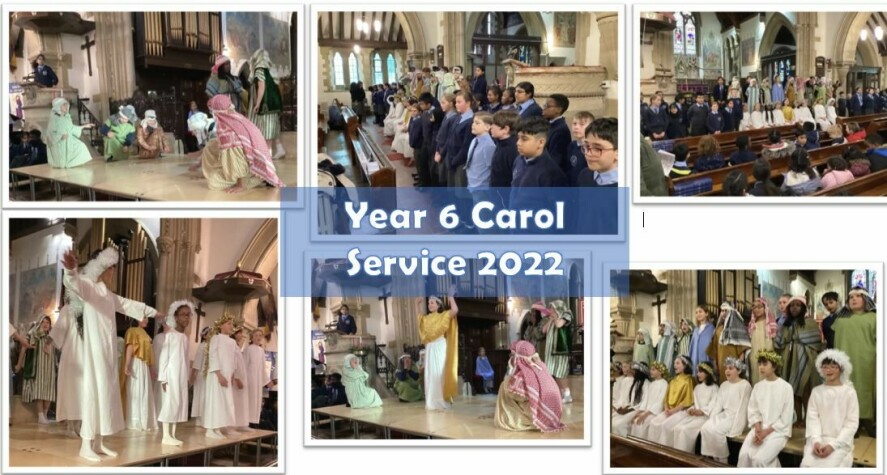 Easter Service
St Peter's Day Service
The Bible talks about the importance of good foundations.  Jesus tells Peter 'you are Peter and on this rock I will build my church' (Matthew 16.18).  We celebrate the life of St Peter in a service led by Year 5 pupils.
Year 6 Leavers' Service
It is with immense pride that bid farewell to our Year 6 cohort.
We gathered in the church for their Leavers' Service which was led by Year 6 Pupils. Throughout the service, they looked back and reflected on their journey so far and reminisced on their happy memories at Earley St Peter's. As a school, we know our Year 6 pupils will rise up to meet the challenges that lay ahead of them and will seize every opportunity available. We wish them nothing but the best for the next step of their adventure and hope to hear all about their future successes.
As another cohort leaves, we would like to extend our thanks to all the adults who have supported them in their education and helped them to grow into the individuals they are today. On behalf of the whole school community, we wish them good luck.